Repair diary Sinclair C5 - Page 5:
Tuesday, 28. April 2009:
Sanding, sanding, sanding
Today no important proceedings. Wheel fork painted with zinc spray again (better safe than sorry).
Need a free day to make progress.
Wednesday, 29. April 2009:
Sanding the brake attachment
Further parts of the brake attachment sanded.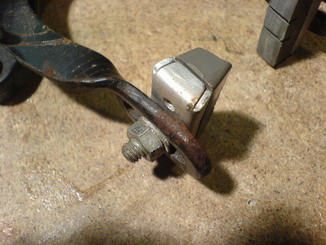 ---
---
Repair diary: table of contents